Overview
EZtrack is an innovative camera tracking system implementing an embedded hardware and software system for real-time experiences. After attaching it to your camera and a quick setup phase, it delivers accurate 3D tracking, image sync, zoom & focus data, communication with live render engines and multi axes tracking.
The system is based on the Lighthouse technology from Valve Corporation for precise 3D localization, and custom-made electronics embedded in a Core System Unit providing both Genlock and lens data (zoom/focus) from the broadcast lenses.
The system interface is accessible from any computer or tablet connected to the studio's network, using a web application.
Contents
1. What's in the box ?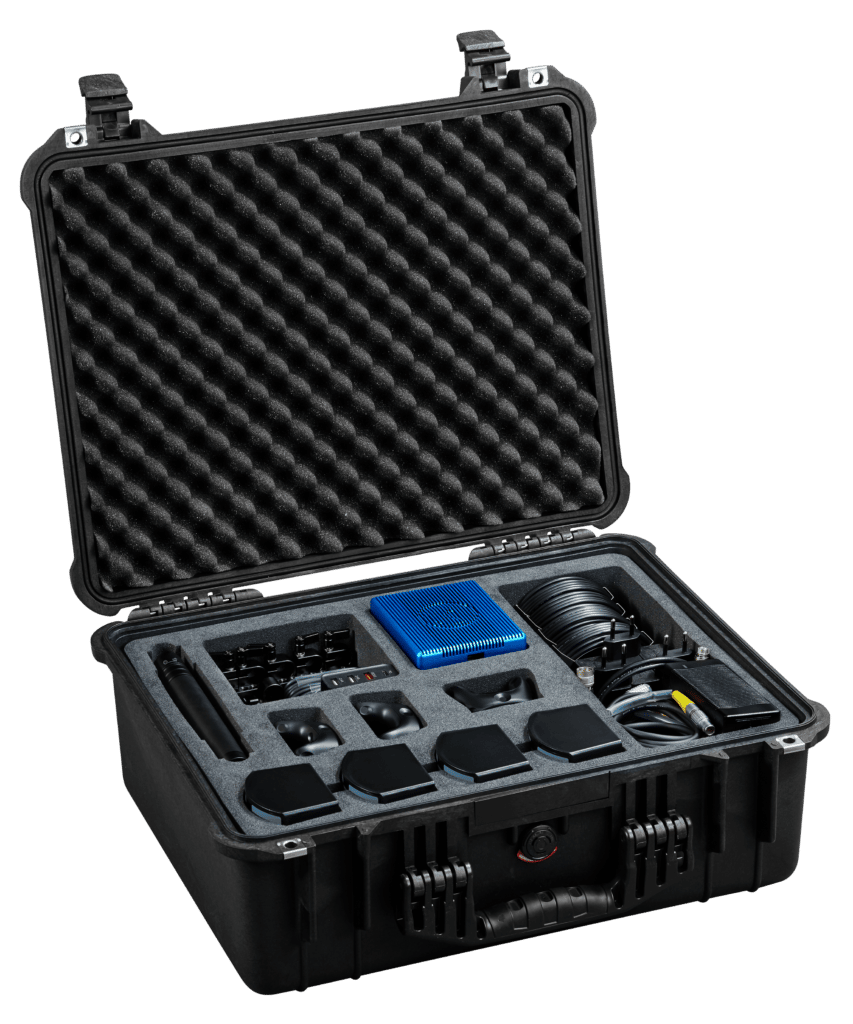 When you unpack your EZtrack system, you'll find the following components, depending on the kit provided:
EZtrack "Essentials" kit:
• a core system unit (EZtrack box) + 12v power unit + schuko cable
• 1 lens cable (depending on the order)
• screws
EZtrack "Complete Studio" kit:
• a core system unit (EZtrack box) + 12v power unit + schuko cable
• 4 base stations (+4 power units)
• 3 trackers + 3 usb dongles + 3 micro-usb <-> usb cables
• 4 rods ( 2 length: 30cm, diameter: 15mm +2 length: 15cm, diameter: 15mm)
• 6 dualrod clamps
• 1 tracker base
• 1 hand grip
• 1 lens cable (depending on the order)
• screws