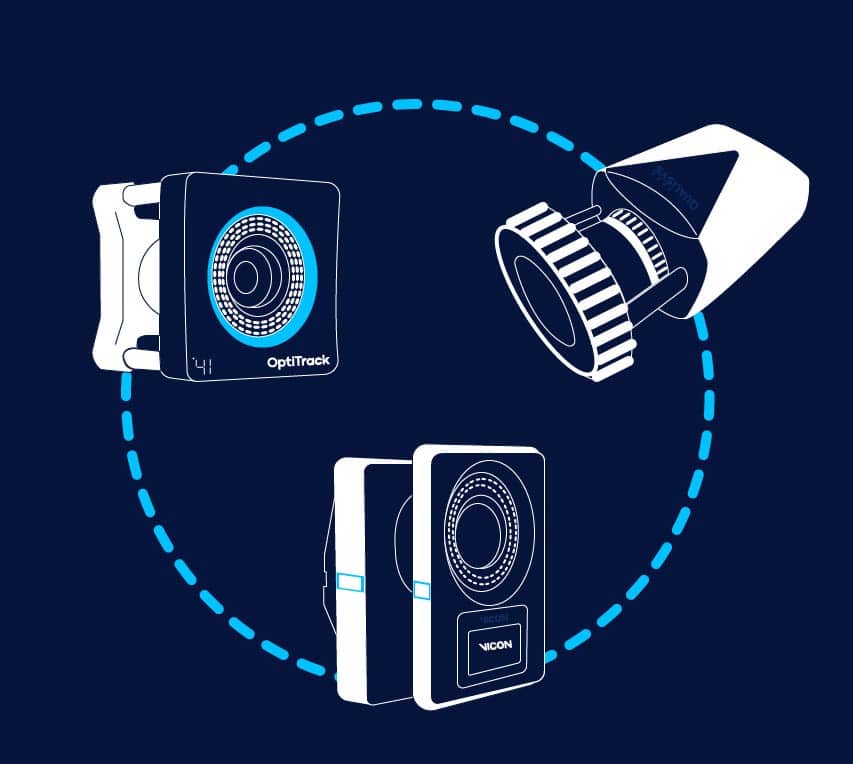 Thanks to our existing Hub Starter kit, user can now combine the EZtrack® Hub unit with any custom Vicon or OptiTrack motion capture cameras set to process high-performance camera tracking duty through last generation xR studios and LED volumes such as the famous ILM StageCraft!
In using one or more custom rigid bodies on your studio camera(s), the EZtrack® Hub will merge both live tracking data from the Mocap set with the optical data streamed from the lens: readout zoom/focus values from several broadcast-grade lenses (Canon/Fujinon/Angénieux/Cooke lines) or use external wheeled encoder(s) for zoom/focus readout on your Cine Prime lenses set.
The Hub will process over IP one unified FreeD stream to your favorite render engine –For every Unreal 4 user, this one will have direct access to the refined tracking data directly into the Live Link interface of the engine.Ultimately, it means far less back and forth to iterate through scattered software user interfaces and hence, subsequent time and efforts will be saved in production! Direct lens metadata readout
Direct readout of zoom/focus metadata from both motorized/zoom lenses and Cine Prime lenses over wheeled encoder(s) Unified interface along with Live Link
Out of the box workflow: operate your tracking duty over one centralized environment combining the EZtrack UI with Live Link! Camera tracking over IP
Operate tracking data away from the stage as data will be streamed over IP: no need to deal with wireless mode and possible issues coming with it! Commutable tracking options
Shape the most suitable tracking config at time of shooting on stage: combine the Hub with world-class sensors and standards!