HOW-TO START WITH EZtrack®
Get access to our learning ressources to get the most out of your system in no time!
OVERVIEW OF OUR LEARNING & TECHNICAL RESOURCES
VIDEO TUTORIALS
Learn how to operate your EZtrack® system thanks to step-by-step video-based tutorials that will guide you through the process.
EZtrack® X ANTILATENCY COMBO TUTORIALS
How to combine the two systems for your virtual studio setup
This first tutorial aims to explain how to interface and connect the Antilatency tracking system to the EZtrack® Hub unit. We are inviting you to both watch the introduction trailer here before visiting the following link to access to the step-by-step guided tutorial:
Visit the Antilatency tutorials page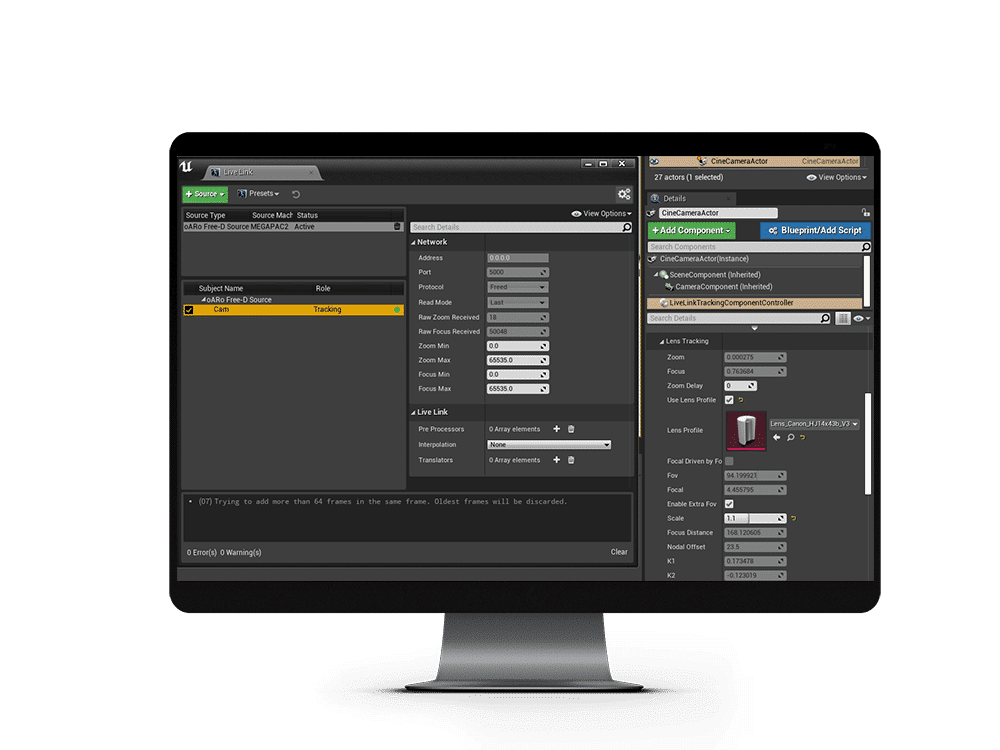 Get access to our EZtracking Live Link Plugin for Unreal4!
oARo is glad to release 'EZtracking': its own Live Link plugin for the Unreal 4 Engine (4.25, 4.26 and 4.27 versions supported), thus, with purpose of making it available for the whole Virtual Production community worldwide. EZtrack® is definitely Unreal-native!
Wanna try it out even if you are not a registered EZtrack® system user yet? No problem! Please fill the form at clicking the request button: