HOW-TO START WITH EZtrack®
Get access to our learning ressources to get the most out of your system in no time!
LEARNING & TECHNICAL RESOURCES
Explore our dedicated Wiki as online knowledge base
to learn mastering your system in no time! Main covered topics are:
– EZtrack®  User and Quick Starter Guides

– EZtrack®  video tutorials

– Specific combo tutorials (Antilatency, OptiTrack, ..)

– EZtrack®  software releases Changelog

– EZtracking UE4 Live Link plugin documentation

– EZprofile lens calibration software User Guide

– EZprofile lens calibration software Changelog
EZtracking Live Link Plugin core features:
– NATIVE FreeD PROTOCOL SUPPORT:
live tracking data over FreeD, directly into your Unreal Engine interface, supporting either the 4.27 or latest 5.0 release!
– DIRECT LENS TRACKING & PROFILING:
configure easily your Lens Profiles as data assets implementing various information for any combination of camera/lens.
– UE COMPOSURE INTEGRATION:
the Composure plugin can be configured to use data from EZtracking
in order to create a full customizable pipeline for virtual production.
Get it on the Unreal Marketplace
Our edited user guide describes how to calibrate and profile any optical lens, whether Broadcast-grade or Cine Prime, using EZprofile®.

Among others, main covered topics are:

– Data Capture and preparation table

– Data processing & verification

– Profile export to 3D render engine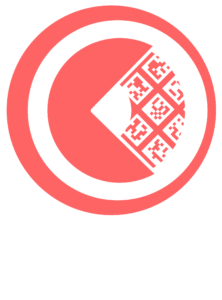 EQUIPMENT GUIDANCES: LENS METADATA READOUT
EZtrack® offers direct and native readout of zoom/focus metadata from many Broadcast-grade lenses from Canon, Fujinon, Angénieux, as well as Cooke/i compatible lines of lenses.
Broadcast-type lenses equipped with digitally encoded servo units can simply be connected directly to the EZtrack® Hub unit in using one single Hirose cable provided into every package to get both zoom/focus information readout: lens data is sent over IP to your 3D render engine.
Typically, most of Cine Zoom lines and Cine Prime lenses are not equipped with a digitally encoded servo or drive unit. In such a case, our 'Nano' external lens encoders can be provided as complement to the tracking setup to readout lens data from these cine lines as well.
Interface type: Hirose 6 pins
Precision: 11bits per single wheel revolution
Casted aluminum mounting bracket for standardized 15mm rods
Interchangeable wheels for specific pitch gear (Canon, Fujinon, Angénieux, etc…)
Universal rubber wheel adapter provided to fit all rings diameters